Recent Articles
Search Articles
0
The NCPIC Enthusiastically Embraces Medical Cannabis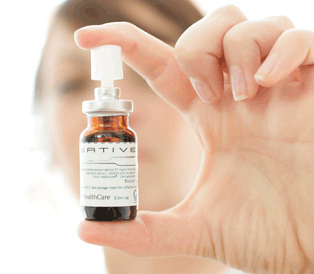 The NCPIC has enthusiastically embraced
"Sativex tm"
and are now bringing Medical Cannabis to Australia.
Is this a good thing?

Or a bad thing?

I have a few thoughts on this but would be very interested to know what others think?

For those who don't know what
"Sativex tm"
is, just click the link.
For those who don't know how the NCPIC are involved with
"Sativex tm"
and how the NCPIC is bringing medical cannabis to Australia, I will give a brief rundown below......
If you saw this thread
"Questions for the NCPIC"
, you will know the NCPIC themselves appear somewhat confused about exactly what their position is regarding medical cannabis in Australia.



Jan Copeland
, Director of the NCPIC says...
NCPIC is not funded to work on medicinal cannabis as it is a specialist science.
NCPIC is not a source of information on medicinal cannabis. That is an important and interesting question for specialist scientists and they should be the appropriate sources for that kind of research.
We have no role in medical cannabis
Yes back again. I can only say again that medicinal use of cannabis is a specialist topic area and I am not a medical doctor. NCPIC is also not funded to deal with medicinal cannabis so that is why we don't comment on it in any detail except if I am asked in live media interviews but I make c;ear I am not expert in this complex area.
(1) The NCPIC have no role in, are in no way concerned with, nor involved in any way with, medical cannabis within the Australian community and nor are they a source of information on medicinal cannabis. Is that correct? Yes or No?

YES NO ROLE










But he truth is, the NCPIC does recognise the medical use of cannabis and the NCPIC itself is involved in bringing medical cannabis to Australia in the form of "Sativex tm" which is confirmed by the following quote from this
NCPIC document
...
NCPiC researchers have been given sole rights to investigate the use of Sativex in the management of cannabis withdrawal. Sativex is a combination of THC and CBD in a
buc.cal spray developed by GW Pharmaceuticals in the UK. The manufacturers have granted NCPIC staff access to the drug and a matched placebo to use in a range of studies of its safety and efficacy in the management of cannabis withdrawal and consequently on the maintenance of abstinence from cannabis among severely dependent users because we have developed the only validiated cannabis withdrawal scale. There is an urgent need to fund such studies to allow NCPIC researchers and their collaborators to exploit this unique opportunity.
and is also confirmed by
Jan Copeland
who says......
....we conduct a range of original research projects, some funded by other research bodies such as NH&MRC. These include ...... our new study using Sativex for cannabis withdrawal which is a mouth spray of THC & CBD.
....GW Pharmaceuticals are providing us with Sativex for our upcoming trial but no financial support
....GW Pharma is a British Company
....We have NH&MRC funding for the Sativex trial which is around $270,000
The main aim and agenda of the NCPIC is to reduce cannabis use in the Australian community, so it would come as no surprise to most that the NCPIC would be using medical cannabis the way they are but it is medical use of cannabis none the less

Anyway. what are peoples thoughts on this?
And if you have any further information regarding this please post it here.
Strangely these doesn't seem to be much on the NCPIC site about it other than
THIS
.
Peace MongyMan
Article: The NCPIC Enthusiastically Embraces Medical Cannabis